Since early 2020, live music is suffering all over the world. Music venues had to close their doors, bands have been unable to perform in front of an audience, and couldn't even meet for rehearsal.
Bauhaus has also been hit by this difficult situation. In spring 2020, we had to close for several months. We could reopen temporarily in October, but had to close again early 2021 when a new period of state of emergency was decided by the government to limit the spread of COVID-19 cases.
Bauhaus has been hit, and needs your support. But Bauhaus also wants to help the community of live rock musicians in Tokyo. For this reasons, we gather on this page new services that we launched for musicians, and information about how to help Bauhaus.
New service: Studio Bauhaus
Practice with your band on our fully equiped stage!
Starting March 2021, our venue is opened for bands of every level who would like to practice on a real rock stage. You can rent our stage for a few hours in the morning, afternoon or evening. Our staff will be present to manage the sound and light.
With this new service, we want to help your band be ready to rock in front of your audience, when music venues reopen. We can also offer the option of recording a video of your stage practice session, so that you can keep a memory – and use it to check how to improve your stage performance!
This service is first launched for a trial period, during which we would like to discuss about you about the content of the service and the pricing. Based on the feedback of the first bands who will use this service, we will make this a new permanent service. Be part of the ones who will help us define this new service – contact us using the form below to know more!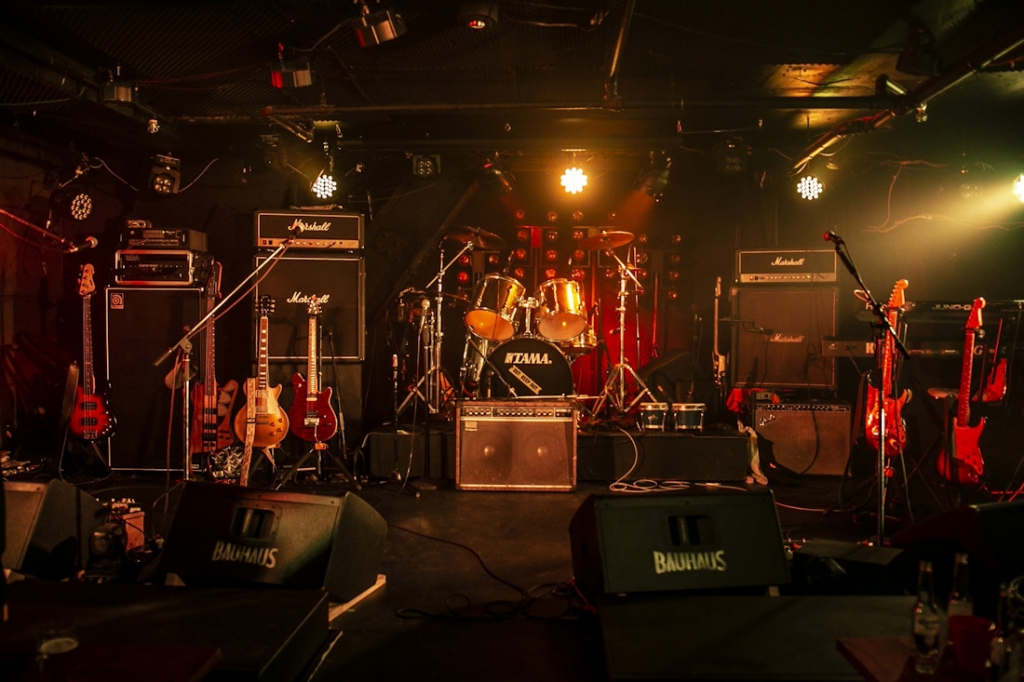 Limited time offer: Play on Bauhaus stage for free
Play your gig on our stage, we waive the regular livespace rental fee!
Playing in a livehouse in Tokyo can be expensive for amateur or semi-professional bands with limited revenues for tickets, as the regular system requires that bands advance the money to rent the stage and may repay themselves on ticket sales. It's even more difficult these days, as a lot of livehouses are closed.
For a limited time (currently until end of March), we offer our livespace rental service for free. Yes, that's right. If you have a rock band and if you want to play for your fans and friends on a stage, you can do it on our awesome rock stage for free. Bauhaus will keep the benefits from drink sales, as we have to cover a part of our expenses for opening for your band. But you don't have to pay anything.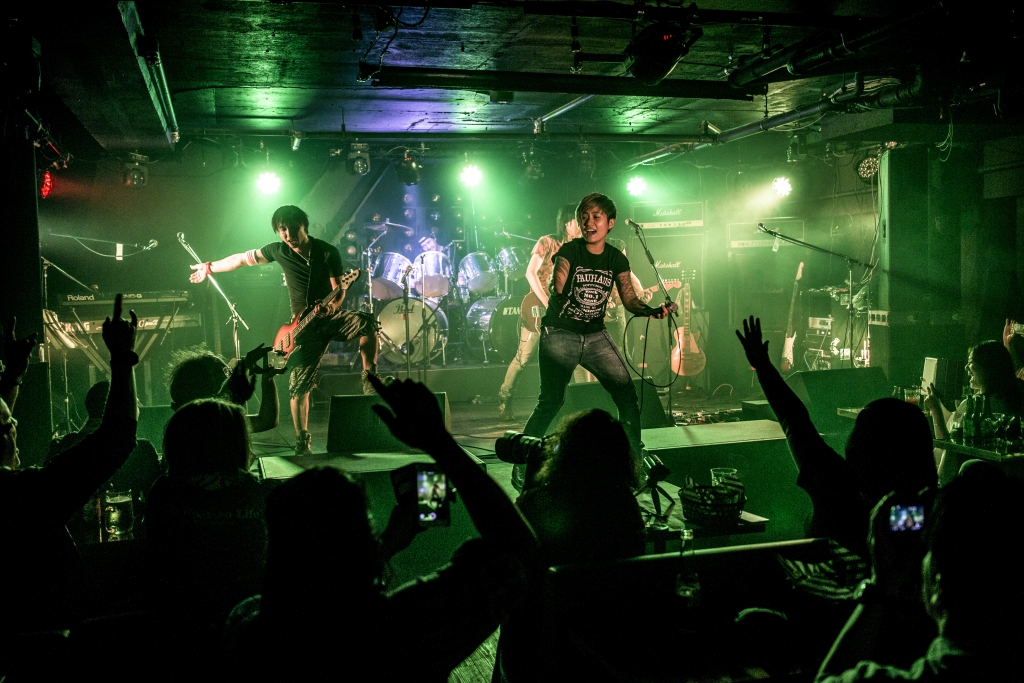 How to support Bauhaus?
With or without money, every single action you can take to help us means a lot.
If you can't spend any money
We know that the live music community is not the only one suffering from the economic situation caused by the pandemic. But even without spending any money, you can make a difference and support the future of Bauhaus.
When we will be able to reopen, and when Japan will welcome again foreign tourists, we will need to get as many customers to visit us as possible – and as soon as possible. We need this to recover from more than one year without any revenue.
To get customers to visit Bauhaus, we need to be visible. Online visibility is very important. We need as many followers as possible on social media, and as many positive reviews on platforms like Google Maps or TripAdvisor as possible.
If you have 10 seconds: follow us on social media!
After you have starting following us, stay active!
Every like, comment and share counts!
If you have 1 minute: post a review!
If you use other rating platforms, feel free to also talk about Bauhaus there!
If you can spend money
If you have some money, you can support us by buying tickets for our livestreams and sending some tips, and buying items or advance tickets in our online shop.
We also encourage you to stay tuned for updates about our situation and to visit us as soon as we can welcome customers again. We are following the situation very closely and will always try to find solutions to open in respect of the official instructions of the government. Any change of situation is announced on our website's homepage and on our Facebook page. You can also have a look here at our safety measures against COVID-19.