The free live stream for the world during the golden week has ended successfully thanks to 7 performances in total for 5 days.
We really appreciate the viewing and kindness of many people.

During the state of emergency, this measure was an attempt to make the most of what artists, venues, media, and promoters could do with each other, and to keep the soul of the entertainment scene, albeit a little.
We wouldn't be so happy if it helped to revitalize the scene even a little and everyone enjoyed it.
Thank you for your continued support.
---
~Event summary log~
Founded in 1981, Bauhaus has welcomed thousands of fans of rock from Japan and overseas over the last four decades. Thanks to its unique concept – the rock'n'roll hall of fame live every night – it is now the best rated live rock bar in Tokyo.
As part of the celebrations of its 40th anniversary, Bauhaus hosts during the Golden Week 'M.L.B Tribute Band Fest', a series of rock shows featuring the best tribute bands from Japan. This one-week event is organized in collaboration with Music Life Club and Legend of Rock. Music Life Club is the official club of Music Life – Japan's best magazine on Western rock music of the 70s and 80s. Legend of Rock is one of the largest series of tribute band events in Japan.
'M.L.B Tribute Band Fest' lineup includes tribute shows to The Beatles, Queen, Journey, Steely Dan, The Blues Brothers and Slipknot.
【Important notice】
Due to the declaration of a state of emergency, All the concerts will be broadcasted on Bauhaus YouTube channel without the real audience.
Access to the livestream is offered free of charge.
Viewers are invited to support the bands and the organizers with advance donations or tips during the event.
We apologize for the inconvenience to those who are looking forward to coming to the show, but we hope you will be able to enjoy the live performance via streaming.
M.L.B. TRIBUTE BAND FEST Live Streaming Schedule
Thu. 29th April
Start 13:30
Steely Shodan

This is one of the best tribute bands in Japan, which made Donal Fagen, the leader of the original Steely Dan, say on NY FM radio, "You're better than us now!"
---
Sat. 1st May
Start 13:30
The Beatmasters


The band is built around two members who performed at the Cavern Club in Liverpool, the mecca of the Beatles.
One of Japan's leading Beatles tribute bands, regularly appearing at Beatles Japan Week held in Shibuya every June, they received a great ovation at the Hibiya Open-Air Concert Hall two years ago.
---
Sat. 1st May
Start 18:00
BBBCB

Have loved Blues Brothers for 40 years. Have continued to play with the band for 20 years. Their mission from God to light up the world with blues goes on and on.
---
Sun. 2nd May
Start 13:30
StealKnoT

The most famous SlipKnot Tribute Band in Japan! Since their appearance at LEGEND OF ROCK, their presence has spread overseas, and they are one of the most popular Japanese tribute bands today.
---
Tue. 4th May
Start 13:30
Queeness
"Freddie Eto" performed three successful shows in the UK with his former Queen tribute band.
The band also made appearances on BBC and MTV.
He then formed Queeness.
They are the only band in Japan to tour five major cities in Japan every year, and have received a letter of appreciation from Queen member Brian May himself.
---
Wed. 5th May
Start 13:30
The Liberation


Japan's leading Journey tribute band!
The band's style is closer to the Western style than the Japanese style, but their ability is well known. They are currently active in Tokyo.
---
Wed. 5th May
Start 18:00
The Liberation
Japan's leading Journey tribute band!
The band's style is closer to the Western style than the Japanese style, but their ability is well known. They are currently active in Tokyo.
More about Bauhaus
For 40 years, rock bar and livehouse Bauhaus has been pumping the power of rock right into the heart of Roppongi, the vibrant nightlife district of Tokyo. Year after year, our band has been keeping the spirit alive, performing every night the greatest hits of classic rock, heavy metal and hard rock from the 70s to the 2000s. Come in, have a drink, and experience the live music of Deep Purple, Led Zeppelin, AC/DC, Guns N' Roses, Bon Jovi, Queen, Nirvana or Oasis!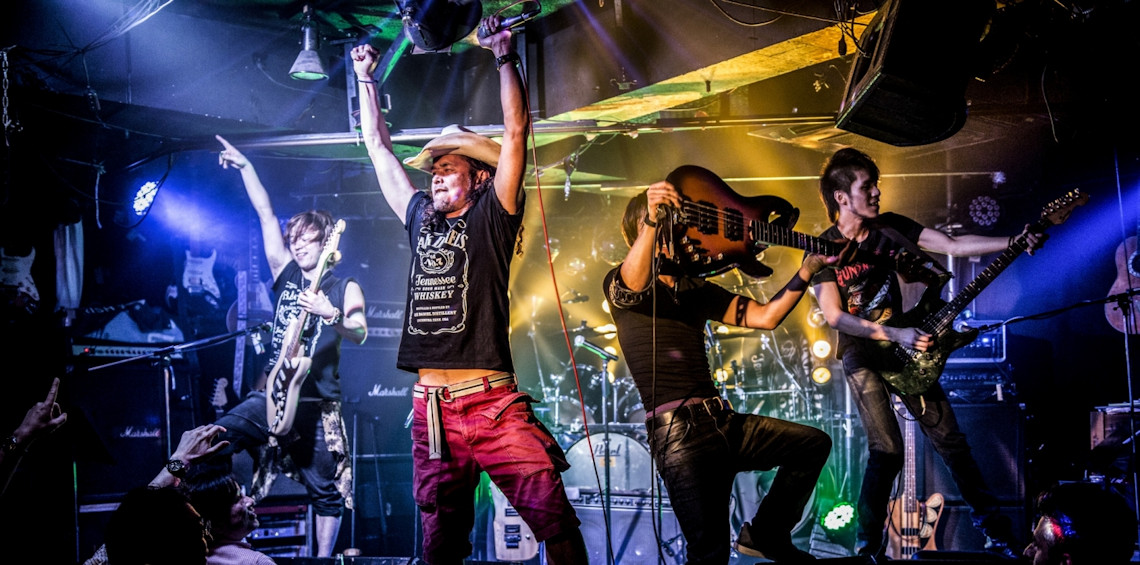 Explosive Live Rock
The best of US & UK rock from the last decades.
Five live sets every night by our in-house band.
Guest performances and free requests.
Tokyo's Best Rated Live Rock Bar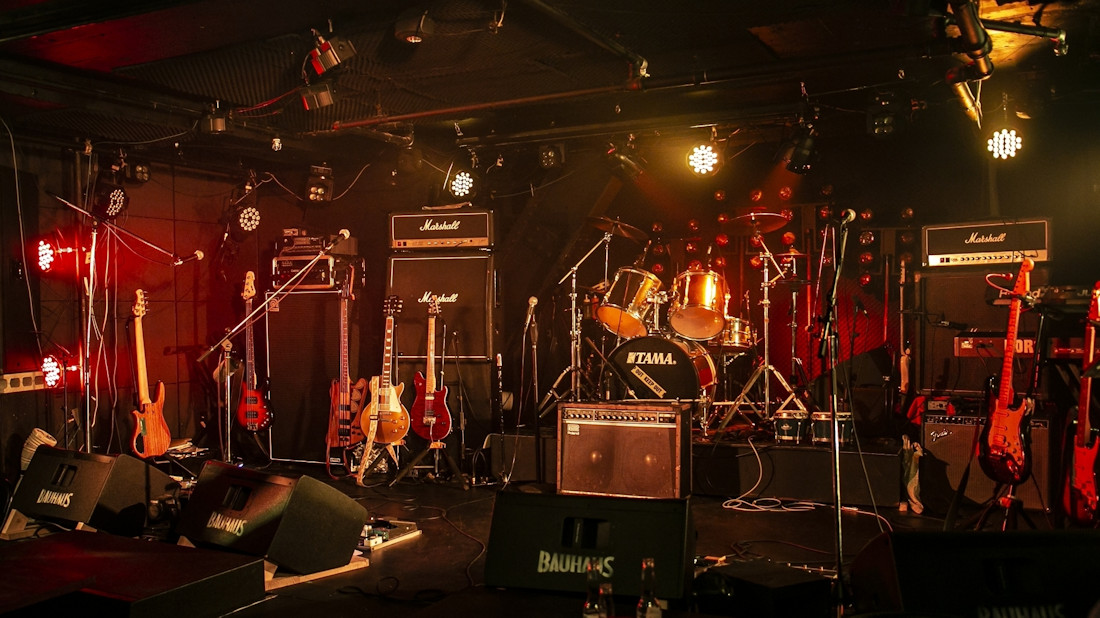 Bauhaus Rental
Private party
Rehearsal studio
Stage rental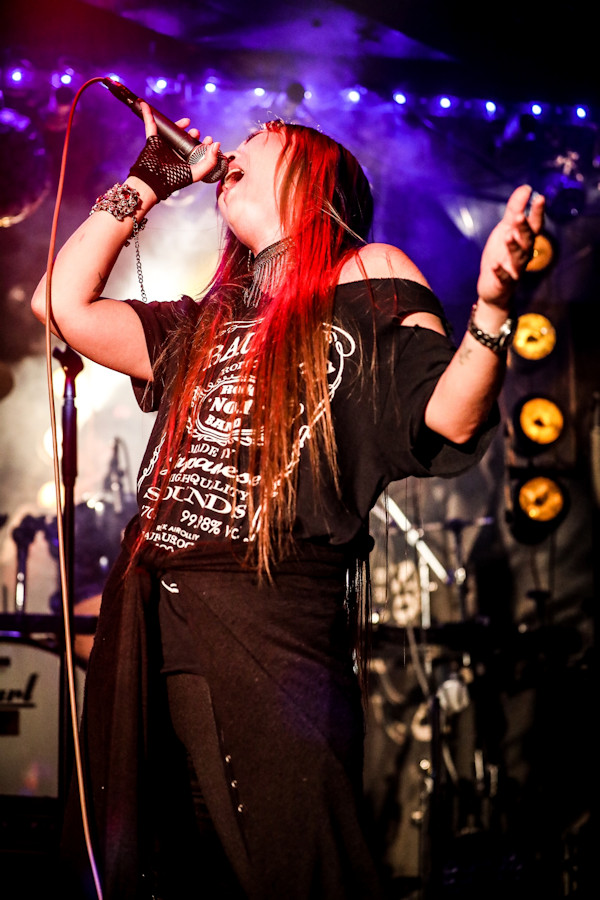 Online Shop
Exclusive T-Shirts
Advance Tickets
Merchandise
Follow Bauhaus on social media!
Save the Music project
Since early 2020, live music is suffering all over the world. Music venues had to close their doors, bands have been unable to perform in front of an audience, and couldn't even meet for rehearsal.
Bauhaus has also been hit by this difficult situation. In spring 2020, we had to close for several months. We could reopen temporarily in October, but had to close again early 2021 when a new period of state of emergency was decided by the government to limit the spread of COVID-19 cases.
Bauhaus has been hit, and needs your support. But Bauhaus also wants to help the community of live rock musicians in Tokyo. For this reasons, we started to launch in March 2021 a series of new services for rock musicians.