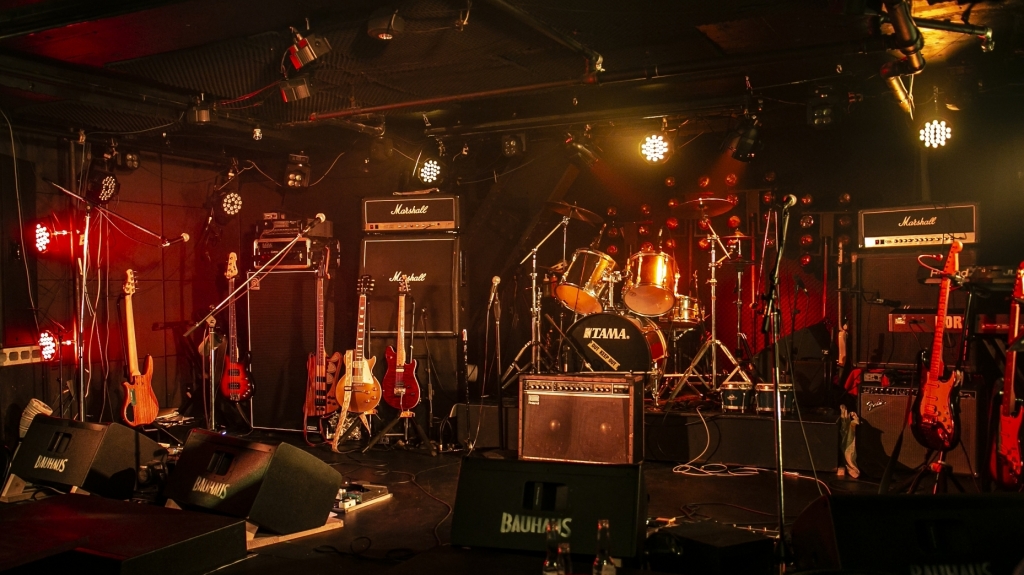 Capacity
Standing: 139 persons (currently 100 to prevent infection)
Seating: 65 with tables, 85 without tables (currently 70 to prevent infection)
Materials for using our venue
Please refer to this page for details on the documents (Setting sheet/PA sheet) to be submitted by each performing band.
All usage fees are included in the hall rental fee. Please note that the list of equipment can be changed due to circumstances such as maintenance.
About Hall Layout
Hall layouts (moving chairs) can be changed freely, but please note if you use our venue from Monday to Saturday, you need to finish 20 minutes earlier to allow us secure time to return to the regular operating layout.
Precautions for Using
NO loitering near the venue (especially on the first floor) or leave trash, etc. on the day of the event. It may cause inconvenience to other tenants.
Moving the position of the drum set and amplifiers will not be permitted as it will interfere with regular business operations. (You can adjust the angle and other settings.)
Bringing drum sets are not allowed.(Snare, pedals and cymbals are allowed).
Please inform us in advance if you plan to bring in amplifiers or other equipment.
No equipment may be brought in without prior notification.
Equipment on stage is subject to change without notice due to adjustments.
Please be on time to enter the room, and contact us if you will be late.
Please keep to the allotted performance time. As there will be regular business after the performance, the sound-off time will be the time you have reserved.
Bands with special compositions should enquire in advance about equipment etc. Special equipment and sets (especially wind instruments, multiple instruments in large groups, output from PCs, etc.) cannot be used without prior notice.
The serving of alcoholic beverages to persons under the age of 20 is prohibited by law. In the unlikely event that an underage person is found to be under the influence of alcohol, the event will be immediately cancelled.
---
You will be amazed at the realism of BAUHAUS's live streaming and recorded video! The sound quality and camera work are both very high quality, so you can present your best performance to a larger audience!
---
For inquiries
If you have any questions about equipment or setup, please contact us.
Attn: Toru Kagami, Satsuki Kamimura
Tel:03-5544-8253
Email:[email protected]